Welcome to your second Dating tip for Gamer, Anime-Fans and all wonderful Geeks and Nerds!
Our quest:
To keep you supplied with geek dating tips, so you can stay up to date on the world
of online dating! The posts will include tips on: creating a top-notch profile,
communication, preparing for a real-life date, and everything in between.
(Suggestions are welcome!)
Does this sound familiar?
You're sitting across the couch from your dream geek. They picked exactly the same starter Pokemon figure as you, and they've got all the same co-op games just waiting to be played. They have the perfect cosplay costume, and you can already see yourselves heading out to the next convention as a couple…
Yep, things are looking pretty good.
Except for one thing… you just can't pay attention to what they're saying. No matter how interesting the conversation might be, you have to turn your head away every time they open their mouth. Why? Your dream geek has…
BAD BREATH
OK, maybe that pic is a bit of an exaggeration, but the point is this: a minor flaw that would actually be easy to fix can ruin an otherwise-perfect date!
The same thing happens in online dating. You find a great profile, he/she loves Pokemon, and your Geek Compatibility Algorithm shows a 100% match!
So you write a message. You put a lot of thought into it — it's funny, well-written, and you even remember to add a question at the end as a conversation starter. And then you get an answer… but it looks like this:
Yoyoyo! ZOMG! So xcited to here frum U!!!!!!! Im a totl PWNer and playa, we shud meaat up, soon!
Spelling and grammar mistakes are like bad breath in online dating.
That example might be a little over-the-top (I hope!), but the point is that if you don't take the time to write properly, you'll make a poor impression.
Spelling is sexy.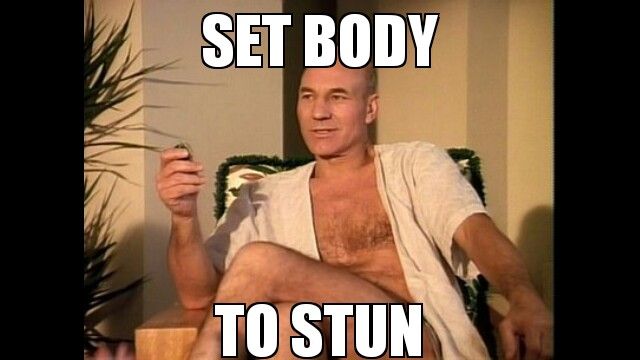 It might be that you're a perfect match and share all the same interests — but that doesn't matter. If your messages are full of mistakes, your dream geek doesn't need to be a "grammar nazi" to hit the brakes on your conversation. Surveys have shown that 35% to 90% of online daters won't reply to messages that are poorly written!
Messages filled with mistakes show either a lack of effort… or a lack of education. Not the impression you're going for! But just like bad breath IRL can be fixed with a piece of gum or a mint, virtual bad breath is easy to treat!
Here's a virtual mint — to help you win the battle against digital bad breath:
1) Write your message ahead of time in Word/Google Docs/word processor
This is the easiest way to fix the most obvious errors—the squiggly red lines will let you know if anything is wrong. Then just copy-paste and hit send!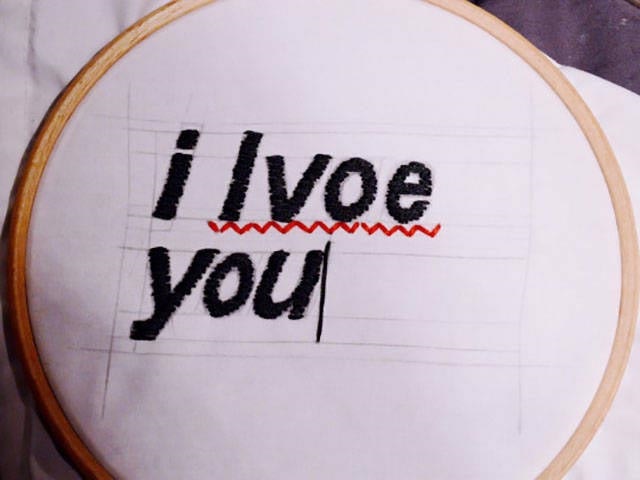 2) Have Google Translate read the text out loud to you
Hearing your message read out loud can help you spot grammar mistakes or phrases that don't sound right. To use this tool, just paste your finished text into Google Translate and click the speaker icon. It will really help you to notice problem that you would otherwise have overlooked—like "problem" instead of "problems" in this sentence. Did you notice?
3) Dictionary.com or Google search
They're or their? Or there? Than or then? Everyone or every one? Google is your friend! Just type your question into the search bar and you'll quickly notice that there are plenty of other people who had to look it up, too. If you don't ask, you'll never learn…
4) L33t can be cool… or not
It's a tricky subject. Of course l33t can be funny and cool, especially when you're talking to other geeks. (See also: g33kdating. *cough* *cough*)
But whether the other person finds it funny depends on who you're talking to, so start with something short and funny and wait to see how they react.
Does anyone actually wear these shirts anymore?
5) Chatting is different
Did you write "I" in lower case or put a comma in the wrong place while chatting back and forth? No problem. It happens, especially if you're typing on your phone.
But it's a whole different story if you write "stantard," "standart," "sdandard," every single time. That gives people eye cancer. Sorry.
Your phone's/tablet's auto-correct is your friend. Use it wisely.
Notice:
So that's the final word on the subject? No!
Can you be successful even if you do exactly the opposite of what we say here? Of course!
We don't claim that we know everything, and of course we can't guarantee that this will work for you. But it's our mission to help you escape single player mode, and we take that seriously. Hence this advice.
Now it's your turn!
Do you agree? Or do you think these tips are stupider than the Half-Life 3 mobile game? Do you have better advice? And what topic would you like us to cover in the next blog post?
Off to the comments!
ENGAGE!